Keep track of the project tasks, deep dive on what are your objectives, work with your teammates, provide solutions, and share with your colleagues.
Inconsistent and unclear communication was a problem in the "in-office" world as it is now. The Internet provides us with tools to do everything, but it can be confusing also for the most experienced tech savvies out there to find the right path among all of them.
Successful communication is the key to make your team shine. So, what are the best apps to take into consideration in a remote work setting?
Let's go through all the possible hacks that can make our team flourish. This list will help you set up an organized and community-oriented work environment. Our goal, of course, will be to preserve the right communication flow to keep everyone involved in your project.
For a more accurate classification of our communication apps, they will be divided into "Digital" and "Non-Digital", in order to underline the differences in the approach that they represent in a work environment.
Digital
Meetings
Digital gatherings are what keep a team close together. We can't rely always on written communication, especially when there's a lack of human contact. Working away from your colleagues makes it difficult to break the fourth barrier created by our screens, therefore is key to establish contact with your teammates.
Even if it is just to briefly go through the tasks that need to be accomplished by a given timeframe, scheduling weekly, or even daily, meetings will help your team to feel part of something bigger, and share what has been done and what is planned for the future will definitely stimulate your team inventively, and boost their level of commitment.
The rules, in this case, are simple: organize a meeting that can be attended by everyone, keep it brief and simple, and give the chance to everyone to express their opinions. What can go wrong?
Are you wondering which apps can work for you? You can check Skype, Microsoft Teams, Google Hangouts, Bluejeans or Zoom.
Email
In order to avoid information overload during meetings, it is important to have specific mail flows to provide details about what you discuss about during your meetings. Creating a mailing list is the first step to avoid your colleague to receive unnecessary information: workload is supposed to be divided equally, therefore every email that is related to a specific task should be sent only to the ones that have to work on it.
Of course, the whole team has to be informed as well, and that's where reports come into play: every team member has a task, every task has a linked email list and, once the task is accomplished, a report can be sent to everyone (or shared during a meeting) to show the results of the job done.
Reports are also fundamental in order to create a unified voice for your project. The more your team will share presentations and ideas regarding their projects, the more they will tend to use the same terminology and tone of voice.
Audio-Video Calls
When it comes down to fulfill a task, small groups of people can make a difference. Being able to pick the perfect candidates for a specific task is a tough job, and brainstorming is a very effective way to come up with ideas for a given assignment. Something as easy as a remote coworking session can do the trick. In this way, not only the team will have a fixed timeframe to work on a task, but it will be also able to share ideas and work individually on them at the desired pace.
Calls can help establish a more personal relationship in a remote work environment. Taken for granted that, in general, communication should be more humane and less formal, having a call with a colleague who might sound a bit concerned or overwhelmed is important to, literally, face any problem along your path and wash it away in the most transparent and effective way possible.
Chat
What if a project needs to go live and there's the need to have people proactively handling it and providing real-time assistance? That's where chats come in.
In the WhatsApp/Messenger era it's impossible to escape the vortex of whatever chats and groups from people you might don't even know. That's the reason why it's very important to stay away as far as possible from social networks in order not to get too distracted. Choosing a private chat system is clearly a better solution for a focus-oriented work environment.
Chats can come in handy when a fast and easy doubt has to be solved, or when two or more teammates need to coordinate themselves for live or short-notice tasks. It is strongly suggested not to overuse them, in order not to abuse your colleague's availability.
Non-Digital
Meetups
Team buildings, collateral activities, you name it: meeting in person, especially if there are very few chances to gather, adds that special flavour to your team spirit that will last for a very long time. If you are working in a team made of remote workers, these chances are very rare and, most of the time, they will require a fair amount of time to properly plan everything.
Never forget the human side of work, we are people before being colleagues, and showing up will definitely increase the level of confidence of the team and their commitment.
In medio stat virtus: people are unique and every team has its needs, so it's understandable that, depending on the project, every team needs to calibrate in order to understand how to schedule and organize the best way to communicate.
If we consider Design thinking, which is a dynamic method aimed to provide effective solutions through six stages of a problem-solving process, we can correlate our communication apps to those stages.
Empathize 🡪 Meeting: what are the things on which focus our attention, what are the objectives and show commitment.
Ideate and Define 🡪 Mail/Calls: brainstorm with your teammates, gather information, work on the outcome, and present the results.
Test 🡪 Chat: real-time analysis of the outcome of a task (trend analysis, audience reactions, conversion rate evaluations).
Implement 🡪 The final result.
Keep track of the project tasks, deep dive on what are your objectives, work with your teammates, provide solutions, and share with your colleagues. Everything in the smoothest way possible avoiding information overload and overcommunication stress. With the right tools in hand, it will be satisfying to get your shift together.
---
Originally posted on Heartvoiced.com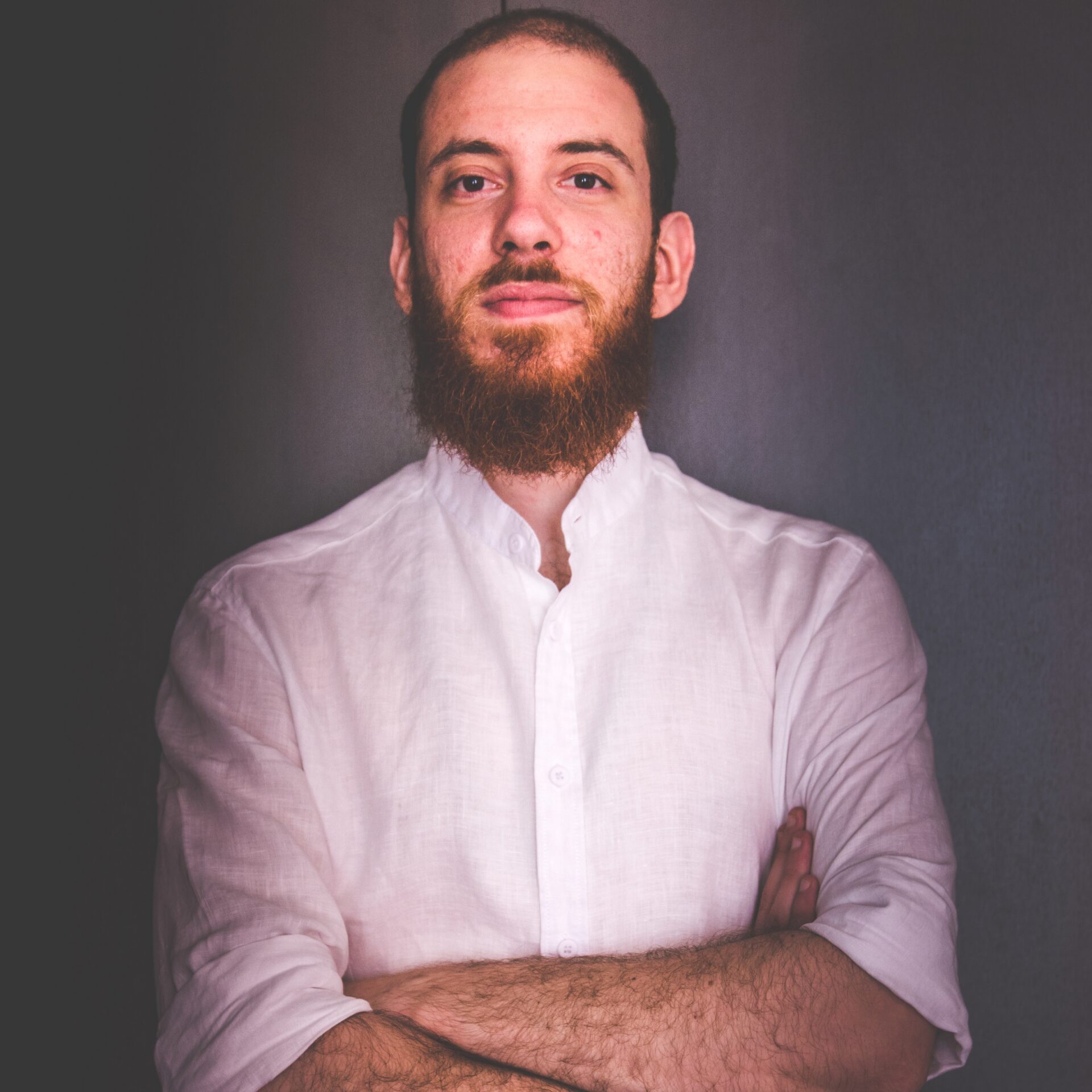 Paolo La Montagna is a linguist, passionate about the new frontiers of Natural Language Processing. He works as a freelance linguist for different clients that are specialized in NLP. Moreover, he is the localization manager of heartvoiced.com and the founder of thinkborderless.co.